I love to eat out, but with my allergies and two small children it is often more than I am willing to endure for a good meal. Instead, I choose to make my own food at home and try to copy my favorite recipes. I love being able to not only know what is in my food but also to be able to make more than one meal and freeze half.
This month I am craving the Southwest eggrolls from the Cheesecake factory. I hate traveling with my caravan of chaos to enjoy my delicious eggrolls though, so instead I will be making them at home and enjoying them while my caravan of chaos sits at the dining room table and then as soon as they are finished I can pretend to enjoy a meal with my husband while they run around the table enjoying their pre-bath fun.
Working parents have it hard. We have to be both at home for the kids, and at work for our boss. I try to find a balance between the two, and that often means making things ahead of time so that we can enjoy a few stolen moments to help with homework or listen to a story about the news around 2nd grade. One reason I enjoy making meals like this is that I can double the recipe and make things on a day I have time, and freeze them for later when I do not have as much time.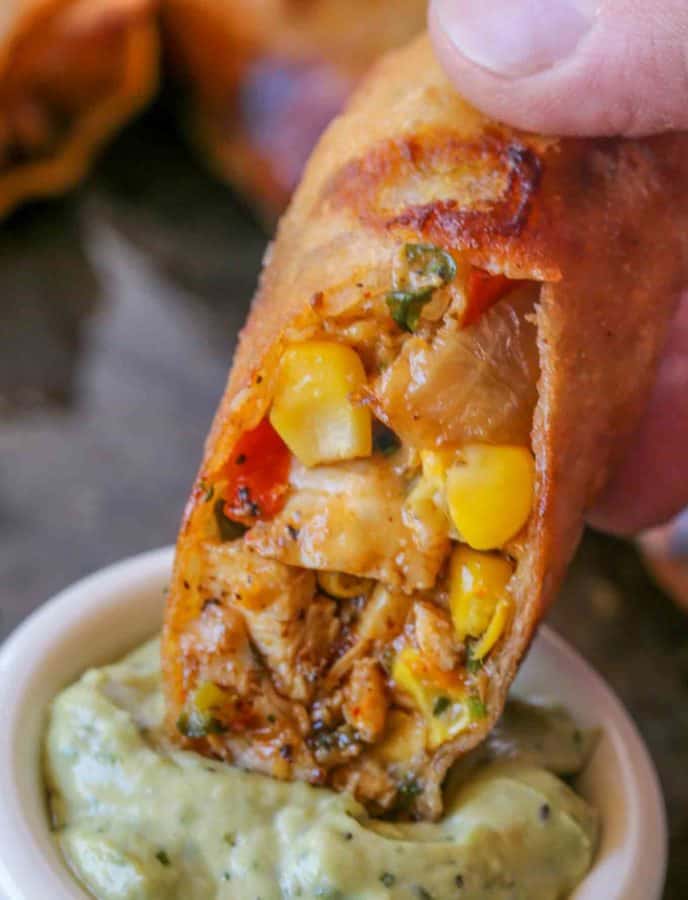 Thank you to great blogs like Dinner and Dessert that help me to find fun and exciting recipes I can enjoy with my family. The full tutorial is on their site and can be accessed by the link. It is simple to follow and can be altered to fit your family. For example, we are gluten-free and I simply pre-purchase gluten free eggroll wraps that I can use for meals like this one. I also double the recipe so that I can save half for another day. Do not be afraid to alter recipes, sometimes it is best if you can follow it exactly, but sometimes a little customization is the best way to live.

Print Friendly